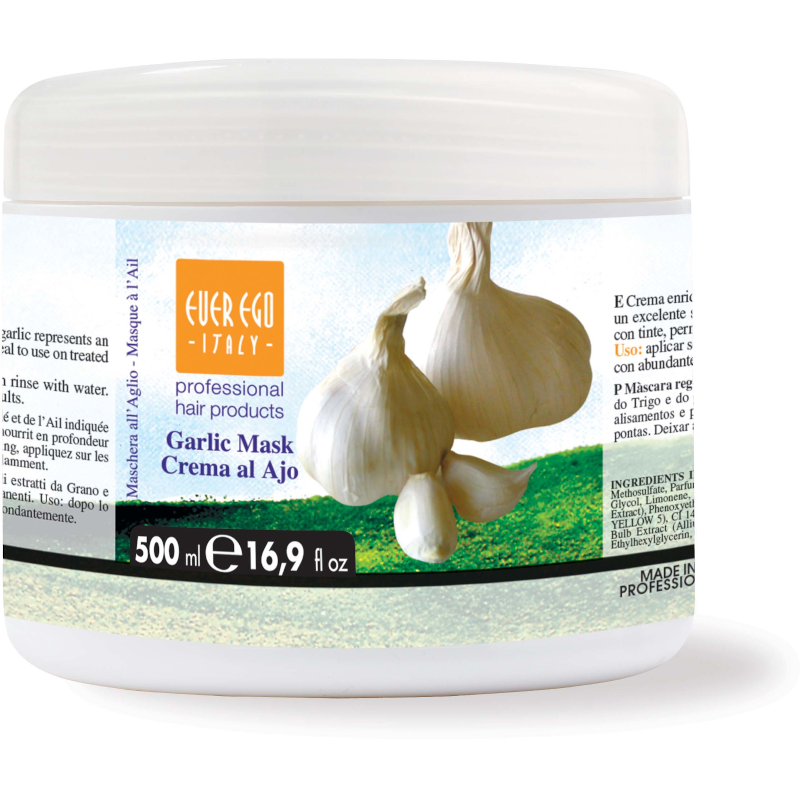  
Garlic Mask 500ml Everego
Garlic Mask
This special cream, rich of peptides, vitamins and mineral salts which derive from wheat and garlic represents an excellent substitute for hair treatment with animal extract. It leaves the hair soft, strong and ideal to use on treated hair, such as bleached, dyed and permed.
Use: after shampooing, apply the treatment all over the scalp, wait 10-15 minutes then rinse with water. Proceed with desired hair styling.
Code: E4419 | E4416 | E4415
Sizes: 300 ml | 500 ml | 1000 ml
SKU: 8107260300276 | 8107260300344 | 8107260300412
Reviews
No customer reviews for the moment.