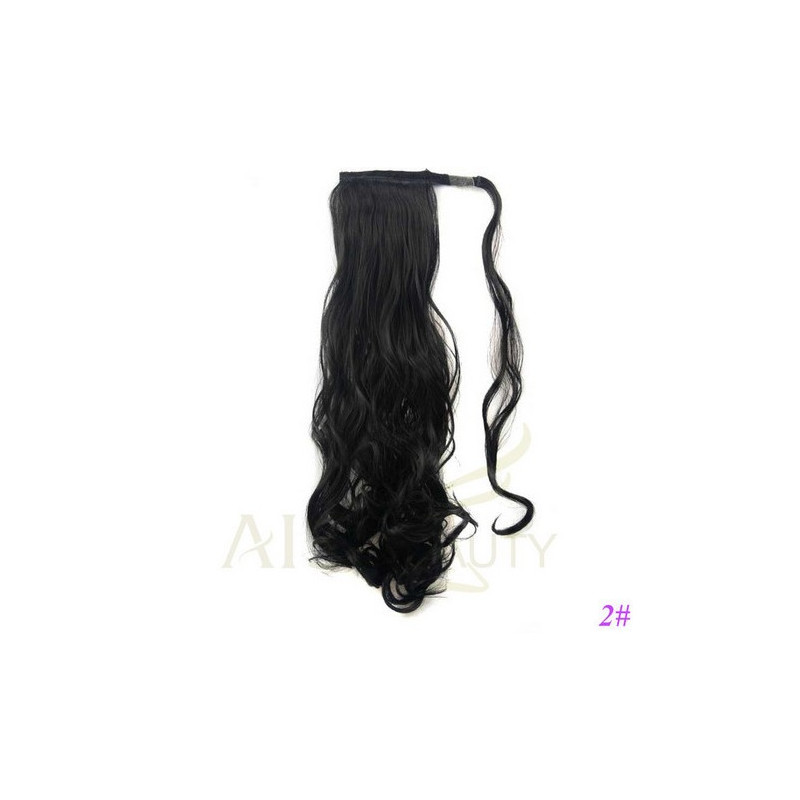  
Synthetic Drawstring Ponytail Wave Col. 2
Sintetic fiber. 100 grams. Size: 24"
How To Style:
1. Please make your upper part hair fixed on the top of your head;
2. And then open the PP clam and wear the hairpiece to the suitable position;
3. Please press the PP clamp and make the hair fixed well;
4. The last step, put down the hair on the top of your head and then comb it to make them combined as a whole, finally complete the adorn.
How To Maintain:
1. Put the hair in the mild water which with normal shampoo for 10 mins, and rub the hair softly and gently, don't keep the hair in the water for long time, otherwise the hair will easily fall down.
2. Wash the hair, then put in the mild water which with hair condition for 5 mins, the wash again.
3. Use a dry towel to suck the moisture, and put it in a dry and ventilated place, avoidihng the sunshine.
4. After 80% dry, please use your hands to fix the hair and use a stell tooth comb to make the hair smooth.