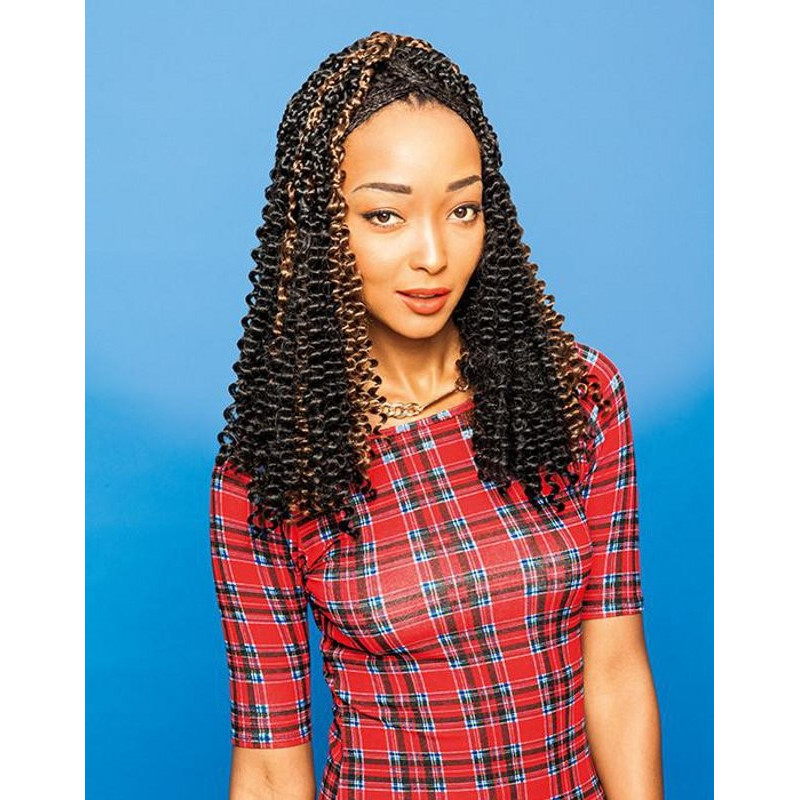  
Urban Spring 28"
Made with 100% Premium SYN Fibre
Heat resistant up to 180°C.
Suitable for all braiding styles including pick-and-drop and crochet braids
MATERIAL: Human hair premium blend
TYPE: Weave
LENGTH: Medium
HEAT SAFE:
DESCRIPTION:
100% Human Hair premium blend
NATURAL TEXTURE, NATURAL STYLE - Go big and beautiful with our collection of voluminous naturally curly textures designed to match and blend perfectly with your own hair. Whether you're in the middle of transitioning, you are already natural, or you just love that natural look, accentuate your style with Big Beautiful Hair.
Great for Leave-Out Styles and Natural-Looking Parts
Full volume
Soft and lightweight
Available in natural hair textures
Shed-free
Perfect protective styling option
HOW TO WASH:
STEP 1: Gently brush the hair wit a wide tooth comb from the tips to the roots before washing. Then, spray a mixture of conditioner and water to detangle the hair.
STEP 2: Apply a small amount of a Sulfate-Free Hydrating Shampoo to the hair, or in a water basin.
STEP 3: Rinse the hair thoroughly in lukewarm water, letting the water run down the hair.
STEP 4: Apply conditioner to the hair, and let it sit for 10-15 minutes.
STEP 5: Rinse the hair thoroughly in lukewarm water, letting the water run down the hair.
STEP 6: Gently squeeze the excess water, and scrunch the hair to help define the curls.
STEP 7: Allow the hair to air dry completely. Avoid twisting or rubbing the hair.
STEP 8: When the hair is completely dry, finger comb the curls to style.
TIPS & TRICKS:


Finger comb the curls from the tips to the roots. Avoid brushing or combing your curly hair when dry.
Avoid heavy styling products. Products like gel, cream and mousse will weigh down the hair and cause tangling and matting issues.
Loosly twist or braid your hair and wrap it in a silk/stain bonnet, or sleep on a silk/stain pillowcase to minimize friction on the hair.
Apply a dim sized amount of hair essence or natural oil to give the hair extra shine and added moisture.
Reviews
No customer reviews for the moment.